Trusting Our Body Shop to Care for Your Vehicle
It's easier to find an experienced team that can care for your vehicle than you might have thought. Choosing our body shop near Bedford NH, Brunswick ME, Topsham ME, Scarborough ME and Oxford ME will ensure you love how your car, truck, or SUV looks. With the ability to repair your vehicle back to pristine condition, there is no reason to choose any other shop for the work you need.
The Repairs We Offer
No matter if you are driving a new vehicle that got scratched or if you got into a fender bender, our team will be able to fix it. Our experts know every detail of each model, ensuring you can trust the work that we do. From the smallest mark to the largest scrape, we want to give you a model you'll love while driving through Portland, ME.
Our team won't just help your personal vehicle but can repair commercial vehicles that see minor or major damage. Our commitment to you ensures you will see little interruption to your daily schedule if your vehicle gets damaged. We work with every insurance company and make getting auto repairs near Bedford NH, Brunswick ME, Topsham ME, Scarborough ME and Oxford ME as easy as possible.
Have Questions for Our Body Shop? Contact Our Team for the Answers
We take pride in being able to offer Brunswick drivers the answers and repairs they need. We don't just do bodywork but can offer the routine maintenance and engine work you might need. You can schedule an appointment - body shop or service center - from our website so that you can find one at the right time for your needs.
Only a short ride from Bedford NH, Brunswick ME, Topsham ME, Scarborough ME and Oxford ME, we look forward to seeing you whenever you need work! You can also explore our selection of used models if you would rather get your vehicle replaced instead of repaired.
Goodwin Collision Center repairs ALL makes and models and we are proudly certified by: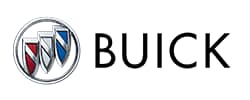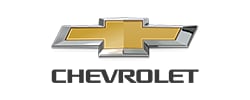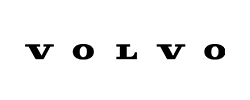 Let Our Brunswick Body Shop Help You
To get started, contact Goodwin Collision Center. We can set up an appointment to take a look at your vehicle and provide an estimate and diagnosis of what needs to be fixed in our collision center. We'll also provide this estimate to your insurance company, so you get the full benefit, too. We hope to provide a smooth and simple collision repair process and get your vehicle back to a renewed state soon.
How To Describe Different Types of Damage
MINOR DAMAGE
- Scratches
- Scrapes
- Small Dents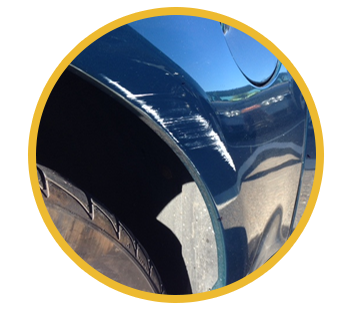 MODERATE DAMAGE
- Large Dents
- Airbags likely have not deployed
- Damage on multiple body panels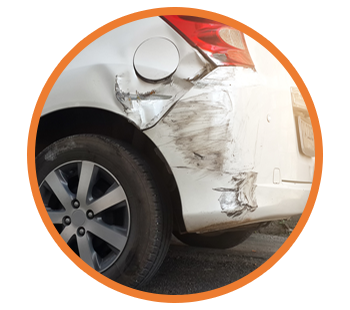 MAJOR DAMAGE
- Frame Damaged
- Airbags should have deployed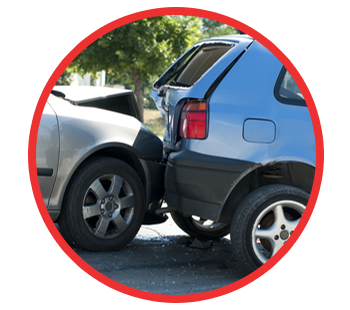 Goodwin's Collision Center FAQ's
| | |
| --- | --- |
| Q:  | What brands is the Goodwin Collision Center certified in? |
| A:  | Buick, Chevy, GMC, Cadillac and Volvo. Being a certified in a particular brand does not mean we are unable to help repair and restore all other makes and models. We service all brands. |
| Q:  | Does the Collision Center service all brands regardless of manufacturer? |
| A:  | Goodwin Collision Center can service any make or model vehicle. |
| Q:  | Will Goodwin Collision Center repair commercial vehicles? |
| A:  | Yes, We repair both personal and commercial vehicles. |
| Q:  | Can Goodwin Collision Center perform work on non-traditional vehicles? |
| A:  | We have experience servicing and repairing a wide variety of non-traditional vehicles such as Fire Trucks, Ambulances, Oil Trucks and Motorhomes. If you have a unique vehicle that needs attention, give us a call and we'll see what's possible together. |
| Q:  | What specialized capabilities and equipment does the body shop have? |
| A:  | We have have the latest in resistance welding technology and aluminum rivet bonding equipment including an Aluminum Pulse Welder, a Silicon Bronze Mig Welder, and a Nitrogen Plastic Welding System. We also have three dedicated paint booths, with two separate paint mixing systems, compatible with the latest camera technology for electronic color retrieval and seamless color matching and blending. |
| Q:  | Can I have work done without insurance? |
| A:  | Yes, Customers may always pay for repairs without insurance (out of pocket). |
| Q:  | Does Goodwin Collision Center have a warranty or any guarantees on collision service or auto body repair? |
| A:  | Yes, Goodwin's Collision Center offers a lifetime warranty on work preformed. |
| Q:  | Will customers receive updates on work being done? |
| A:  | Yes, Customers are updated on a regular basis based on the duration of repair and customer preference. |
| Q:  | What insurance providers does Goodwin Collision Center work with? |
| A:  | Goodwin Collision Center works with all insurance companies and is a certified GEICO partner center. |
| Q:  | Does Goodwin provide towing services? |
| A:  | Yes, We provide towing when needed. |
| Q:  | Does Goodwin provide loaner vehicles or shuttle service? |
| A:  | Yes, Loaner vehicles can be provided when warranted. We recommend discussing this with our staff in case your insurance provider already offers vehicle rental coverage as part of your insurance package. |
| Q:  | Can customers drop off vehicles before or after hours? If so how? |
| A:  | Yes, We have an overnight drop off box by the front door of the Goodwin Collision Center. This is located along the left wall of the exterior of the building. |
| Q:  | When coming to the Collision Center for the first time where should a customer go? |
| A:  | When pulling into the lot, head to the far left of the building. There, customers will find the Collision Center entrance under the blue awning that says Goodwin Collision Center. |
---

Call us at (207) 721-6970 or fill out the form below to get started.
Contact the Goodwin Collision Center Today
Goodwin Body Shop

195 Pleasant Street
Brunswick, ME 04011