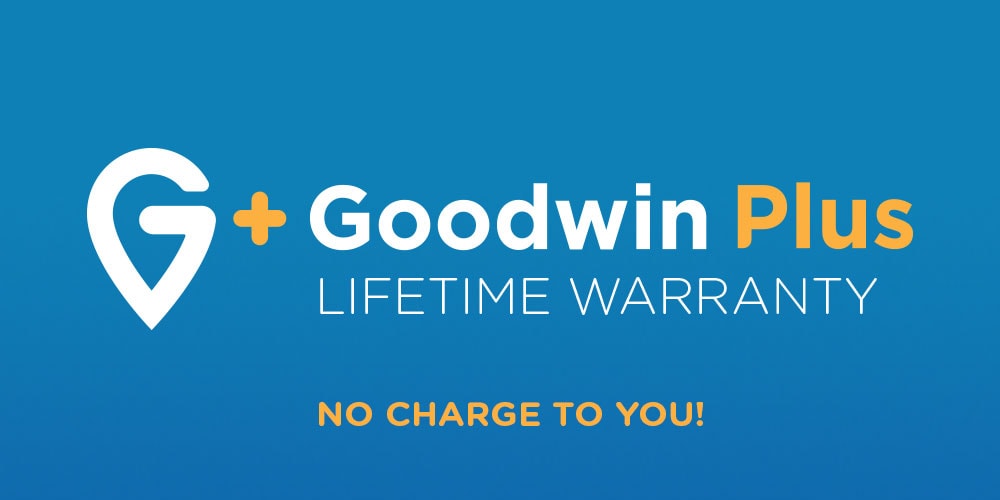 Find Extra Protection for Your Used Vehicle with the Goodwin Plus Warranty
When you shop used with Goodwin Motor Group, you can feel confident about your purchase for years to come. The Goodwin+ Pre-Owned Limited Lifetime Warranty allows you to hit the roads ahead with extra peace of mind. Offered exclusively at Goodwin dealerships, we invite you to start browsing our extensive selection of eligible used cars, trucks, and SUVs today.
What makes a vehicle a Goodwin Plus vehicle?

Pre-owned vehicle models available from Goodwin Chevrolet Buick in Oxford, Goodwin Chevrolet in Brunswick and Goodwin Mazda in Brunswick, not listed under
exclusions
, may qualify for the Goodwin Plus Pre-Owned Limited Lifetime Warranty. To qualify the available pre-owned vehicle must not exceed 7 years in age from its original service date, and its current mileage must not be greater than 75,000 miles at time of delivery. 
---

Goodwin Plus Lifetime Warranty Coverage
The Goodwin Plus Lifetime Warranty will cover the repair for parts and servicing of the engine and transmission as defined in the service agreement. All repairs must be authorized and performed at a location owned by Goodwin Motor Group. The Goodwin Plus Lifetime Warranty is in addition to any remaining manufacturer warranties or certification that may be available on your pre-owned vehicle and does not void or replace them.
---

There is no cost for the Goodwin Plus Lifetime Warranty, and there is no charge to the owner. The agreement holds no monetary value and the trade or sale of the vehicle will not return the owner any refund.  
---

Owner Responsibility
To keep the agreement intact, the owner must perform recommended oil and filter changes every 5,000 miles or 6 months, whichever comes first, and transmission services every 50,000 miles or 36 months, whichever comes first. Failure to maintain this schedule can void the warranty.
---

Effective Term
The agreement will be effective for the lifetime of ownership to the original purchaser. There is no limitation for mileage after taking delivery. As long as the Owner Responsibilities are maintained, mileage has no impact on the standing of the warranty and its services. This agreement is not transferrable to any future owners, and is immediately voided upon sale or trade.
---

Vehicles which are categorized as "exotic" will not be covered. Goodwin's reserves the right to reasonably determine which pre-owned vehicles are named in this category. Examples, but not limited to, would include Porsche, Tesla, and Mercedes Benz. 
---
Deductible
The owner will be responsible to pay for the first $200 in each component group per authorized occurrence. 
---
* Coverage is supplied with a service agreement with Goodwin Motor Group. All customers will receive a copy of this agreement upon delivery. The service agreement shall define all final terms and conditions. Service agreement is available at any other time upon request. 
Browse Popular Pre-Owned Models
No matter what your lifestyle demands, our used inventory has a like-new model that meets all your needs. As you browse, you can expect to find a wide variety of options eligible for the Goodwin+ Warranty. These models must be newer than seven years old and have less than 75,000 miles on the odometer. Whether you're searching for a luxury sedan to upgrade your daily commute or a family-friendly SUV, you'll find options from trusted manufacturers.
Explore the Benefits of the Goodwin+ Warranty
With our limited lifetime warranty, you can take care of your investment with additional safety and security. Each model must undergo a rigorous inspection to ensure it meets our high standards. Our experienced technicians will take care of any minor issues during the repair process. However, if you find any defective, worn-down, or recalled components we may have missed, your warranty has you covered. You'll also have coverage for the cost of any necessary engine and transmission parts.
Take Advantage of Our Lifetime Warranty Today
If you're interested in browsing our inventory of eligible models, we encourage you to start shopping today. You can browse online or visit one of our locations in person. Our knowledgeable team will be happy to walk you through our current inventory and help you find the like-new model that best fits your lifestyle and budget. If you have any questions about the Goodwin+ warranty, our team can provide you with more information.